Efficient communication
Have you ever measured how much time it costs a company to work with information? Whether it's the amount of more or less irrelevant emails, essential emails that you read repeatedly – once when they come in, a second time when you need them, a third time because you didn't delete them? How many are looking for where what is stored?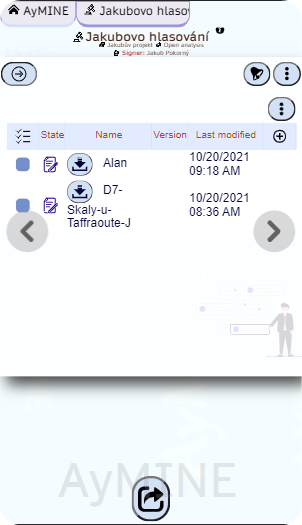 AyMINE makes all this easy. We know how to prevent mass emails and still share information. We will create an environment where you can easily share messages and information, yet only those who need it can access the information.
How to save emails
Experience from companies confirms that at least 50 %, but often 90 % of emails for executives are emails for information – to keep the recipient in the loop, so they can follow up later on how the problem was solved and not have to search through people's emails.
Imagine cancelling all these emails "to copy" and still easily tracking everything down. Doesn't that sound like you? AyMINE can do it, and we'd love to show you how.
How to keep your information
Every business has a lot of information that they should keep somewhere. From advice on what to do with the printer, to a note on where the spare keys to the company van are. Or samples of quotes and contracts, costings, production procedures. It should all have a clear place. But most of the time it doesn't. Or some of it does, but a lot of it doesn't. And what does have a place, people don't use because they have their copy handy. And they don't care that it's years old.
With AyMINE you can create a workspace where you have all the information you need. Nothing gets lost, and whoever needs the information finds it. No hassle on mobile. And fast. That's worth a shot, right?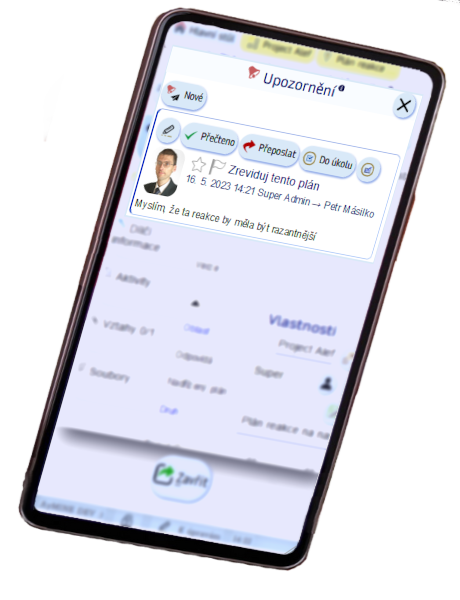 Don't send emails, share messages
Team communication should be as direct as possible and always related to something we are working on. We often write emails because we want our message or opinion to be recorded. Yet an email that in our inbox serves this purpose poorly. That's why substitutes in the form of various chat rooms have emerged.
AyMINE has merged all requests together and created a chat that is addressable, semi-public and associated with the object it relates to – whether it's a task, a risk or whatever else, we can send a message about that and simultaneously stays with what it was about and not just for us, but for others who may need it.