Partnership and collaboration
AyMINE® is an open system on which you can develop your own business. The system is fully modular and extensible on many levels. Take advantage of its capabilities and deliver modern solutions; you don't need a team of developers to do this. Not even one.
You can build consulting, business and technical services based on AyMINE. All you need is an idea and a desire; developing new capabilities requires no specific knowledge. The basic ways to use AyMINE to develop your own services are described below.
Quality management system automation
With AyMINE, you can fundamentally modernize the way you help companies. Instead of supplying them with a set of documents, provide them with active management of their entire quality system – in particular the development, product management and production processes where quality needs to be monitored.
You don't need IT knowledge to automate QMS

You don't need to be an IT expert to help with automation

No special knowledge is needed to develop a quality management system in AyMINE. AyMINE is technically fully prepared to support all process- and project-oriented standards (ISO 9001, ISO 10000, ISO 26262, ISO 61508, ISO 20000, ISO 27000, etc.). It will take care of your mandatory records just as efficiently – records of accidents and occupational diseases, mandatory equipment inspections, employee training, etc.

You do not have to deal with any technical support. We take 100% of the responsibility for making sure the system works as required.

Keep your business long term

Have you been used to the idea that if you deliver support to a standard, the customer pays, gets a certificate and doesn't need anything else? That's not proof of the perfection of the system, it's proof of not using it. Only what lies useless does not need updates in today's dynamic times.

With AyMINE you will be a long-term partner to your clients. A quality management system that is actively used deserves improvement and support. You will keep in touch with your customers and the customer will benefit much more from working with you in the long run.
Online Application Development
The AyMINE Framework is a robust foundation for developing applications accessible via the web. The unique data object definition system allows you to develop objects much faster than you can imagine.
You can use the AyMINE Framework for an enterprise system using full system support, and for any other system. It is ideal for data-oriented systems.
With AyMINE you can develop applications without knowing the front-end development part. All you need is a basic knowledge of programming.
Enterprise Agenda Support
Do you want to develop support for an enterprise agenda? Whether you need a system for a standard agenda such as HR or financial management, or you want to develop a specific solution – e.g. an electronic construction logbook, planning of construction crews, specific support for civic associations, etc., you can use the AyMINE Framework and develop a module to complement the ready-made foundation.
You can combine the development of custom modules with your self-managed environment, or deliver a module running on our cloud. This way you can fully control how much you want to spend on development and how much on managing the delivered system.
To develop a new module, no knowledge of online application programming is required.
Implement Intranet
The requirements for an intranet are completely different than for a web presence. The main need for an intranet is to publish up-to-date internal information and allow people in the company to change pages several times a day.
Take advantage of a CMS AyMINE, which is designed to make the intranet not only easy to create, but more importantly, to give the staff in the company the ability to update information as easily as sending an email.
You can build your intranet site on the CMS in AyMINE, which is instantly usable. We will take care of hosting and management of the system, or we will help you deploy the entire CMS at your client. And you can start creating immediately using your own or pre-prepared templates.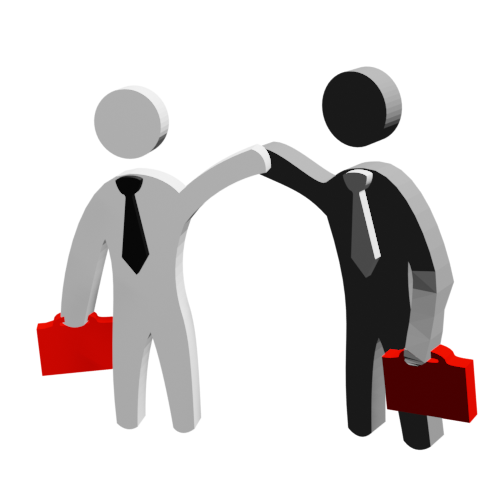 I'm interested
Provide AyMINE
Do you have clients who could use AyMINE? We have different levels of affiliate program depending on how many services you want to provide yourself. You can recommend AyMINE, but also supply and provide consultation and support. It's up to you to decide what you want to do.
You may also be interested in
Efficient business management